The novel coronavirus (COVID-19) has not yet dampened demand in the housing market. Traffic at open houses remains heavy. Buyers who had waited last year for a drop in prices have now seen several months of home prices increases. With demand far outstripping supply and record low interest rates, the market heading into spring looks hotter than ever.
EASTSIDE
Buyers that may have been in wait-and-see mode at the end of 2019 jumped off the fence in February. Pending sales (offers accepted but not yet closed) jumped 27%, snapping up already-tight inventory. 55% of homes on the market sold in 15 days or less. The median home price jumped 9% over a year ago to $985,000, an increase of $58,000 from the prior month. Development on the Eastside continues to surge and includes the recent groundbreaking for a 600-foot tower in Bellevue and a proposed 11-acre mixed-use project.
KING COUNTY
The tight housing market here got even tighter. There were 40% fewer homes on the market in King County in February than there were in January. The median home price rose 3% over the prior year to $675,000, up from $630,525 in January. With mortgage rates and the local unemployment rate both hitting record lows, demand isn't likely to drop any time soon.
SEATTLE
With just six weeks of available inventory, competition for homes in Seattle remains fierce. Multiple offers were the norm, and 34% of homes purchased in February sold for over the listing price. The median price for a single-family home in February was $730,500, unchanged from a year ago and up from $719,950 in January.
SNOHOMISH COUNTY
The numbers in Snohomish County tell the story. There were 42% fewer listings in February than a year ago, and 42% more pending sales. With inventory at under a month of supply, there just aren't enough homes to meet demand. That scarcity translated into higher prices, with the median price of a single-family home rising 8% over a year ago to $515,000.
VIEW FULL SNOHOMISH COUNTY REPORT
---
This post originally appeared on GetTheWReport.com
Posted on March 13, 2020 at 1:00 am
David Hogan
|
Category:

Buying a Home, Economy, Local Market Updates, Selling a Home
|
Tagged

david hogan, economics, economy, home, housing, Local Market Update, market, real estate, seattle, stats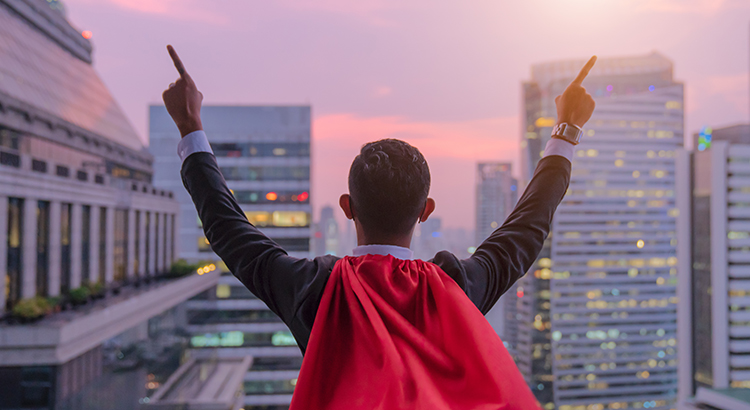 In the spring, many excited buyers get ready to enter the housing market. Others continue dreaming about the homes they'd like to buy. The truth is, many potential buyers continue to dream longer than they need to, simply because they're confused about the homebuying process. Thankfully, working with a trusted real estate professional can help ease those concerns and make the process to homeownership much easier to understand.
A recent survey conducted by Ipson and Freddie Mac reveals the confidence level of Gen Z and Millennial buyers regarding the homebuying process. The graph below shows the breakdown of the top results, clearly indicating there's a significant portion of younger buyers who are not yet confident with some of the steps in the homebuying process.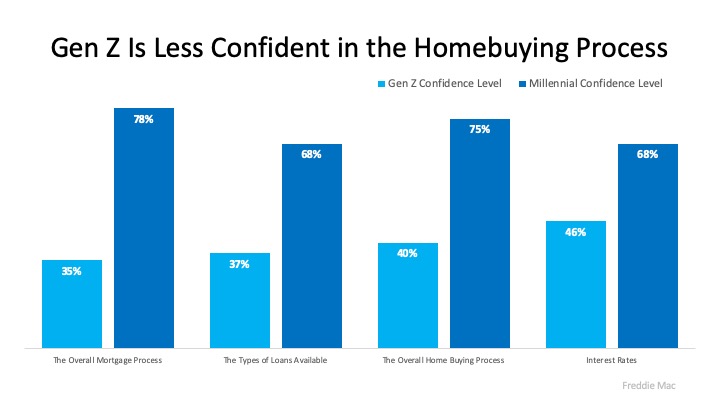 Between the homebuying process and the mortgage process, there are 230 possible steps in the transaction. With trusted professionals on your side, you certainly don't have to know them all to have a successful experience.
There are many reasons why these steps can change as you move through each one. Depending on your personal circumstances, the term or your mortgage, and the type of loan you use, the path you take may need to vary. That's why guidance and support from the experts is key.
In addition to the process itself, respondents in the survey definitely expressed concerns about understanding the types of loans available. Here are just a few of the basic loans to consider. Be sure to speak with your lender about the specifics of what will work best for you:
Interest rates also popped up as a common area of confusion among Gen Z and Millennial respondents in the survey. With today's rates hovering at near historic lows, it's a fantastic time for buyers to get more house for their money in the current market. Why? When mortgage rates are this low and wages are increasing as they are today, overall affordability increases, enabling home buyers to stretch their mortgage dollars further. It's just another area where a trusted professional can help simplify the process and give guidance along the way.
Bottom Line
There are many possible steps in a real estate transaction, but they don't have to be confusing. To understand your best course of action, let's get together to ensure you have a trusted advisor who will help you feel confident and informed at every turn.
You can send me an email at: davidhogan@windermere.com
Windermere Chief Economist, Matthew Gardner, answers the most pressing question on everyone's minds: Will there be a recession in 2020? Here's what he expects to see.
---
This post originally appeared on the Windermere.com Blog
Posted on January 29, 2020 at 8:48 am
David Hogan
|
Category:

Buying a Home, Economy, Selling a Home, The Gardner Report
|
Tagged

david hogan, economy, home, housing, housing market, jobs, local, matthew gardner, real estate, recession, seattle, selling, stats, Western Washington, windermere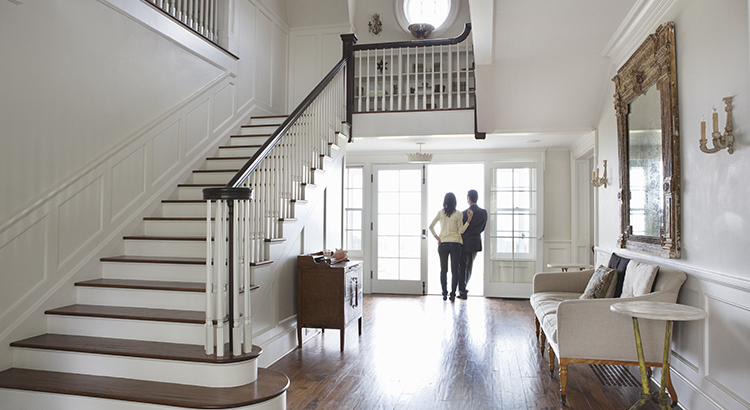 By the end of last year, many homeowners found themselves with more equity than they realized, and at the same time their wages were increasing. When those two factors unite, it can spark homeowners to think about making a move to a larger or more expensive home in the luxury space. That said, now is a perfect opportunity to take a look at the forecast for the 2020 luxury market.
Three Things to Think About in the 2020 Luxury Housing Market
1. Prices
The U.S. economy is strong today, with buying opportunities throughout the luxury end of the market. Thomas Veraguth, Strategist at UBS Global Wealth Management, says in Barrons.com,
"There's a good link between luxury real estate prices and [economic] growth."
Available inventory is a key element that can impact home prices. At the upper range, the inventory is greater in comparison to the entry-level market, making moving up to a luxury home a growing reality for many buyers right now.
2. Activity in the Market
With more buying opportunities at the higher end, we should start to see an increase in activity. The same article states,
"Affluent homebuyers will start to come out of the woodwork as they find rising luxury rents less appealing and sellers get even more negotiable on price."
Buyers looking in the luxury market are taking the opportunity to negotiate on price in a segment where there are more choices, too. According to the Luxury Market Report, homes sold for an average of 96.94% of the list price in December.
Buyers are also getting more for their money with greater purchasing power due to the current low interest rates.
3. Buyers Are Coming Back
Keep in mind, buyers are often sellers too, especially those looking to move up. Homeowners with an entry-level home can take advantage of the inventory shortage at the lower end of the market, thus driving higher sales prices for their current homes. Combined with growing equity in the homes they're listing, it's a great time for those who are ready to make a luxury move.
The extra equity and greater purchasing power are bringing many buyers back to the market. The same article mentioned that,
"We've already seen buyers who've been on the sidelines for two years tread back into the market."
Bottom Line
If you're considering entering the luxury market, 2020 is shaping up to be a great year for those who are ready to make that move. Let's get together to set your real estate plan for the year.
---
Posted on January 16, 2020 at 4:15 am
David Hogan
|
Category:

Buying a Home, Economy, Local Market News
|
Tagged

2020, david hogan, economy, Hogan Homes Seattle, housing, luxury, luxury listings, market, real estate, windermere
2019 ended with too many buyers chasing too few homes. December marked the sixth straight month of declining supply. The severe shortage of homes, historically low interest rates, and strong job growth are predicted to keep the local housing market strong in 2020. In a region starved for inventory, sellers can expect significant interest in new listings.
EASTSIDE
Homes sold briskly on the Eastside in December in all categories, including the luxury market. The number of listings were down nearly 50% from a year ago and the area had under a month of available inventory. That lack of inventory helped bump the median price of a single-family home up 4% from a year ago to $949,000, which is a $49,000 increase from November.  New large scale developments and a strong economic forecast indicate that the housing market will remain healthy.
KING COUNTY
King County continues to be a seller's market. Inventory in December was down nearly 40% compared to a year ago and ended the month with below one month supply. The median price of a single-family home rose 6% over the prior year to $675,000, up slightly from November. More affordable areas saw much higher increases. Southeast King County – which includes Auburn, Kent and Renton – saw home prices jump 16% over the previous year.
SEATTLE
Numbers tell the story in Seattle. Inventory was down 25%, while the number of closed sales increased 19%. Strong demand here has kept the housing market solid, with prices fluctuating slightly month-to-month for much of 2019. The median price of a single-family home sold in December increased 2% from a year ago to $727,000. That was slightly down from $735,000 in November.
SNOHOMISH COUNTY
While the median home price in Snohomish County is less than that in King County, the gap continues to close. Buyers willing to trade a longer commute for a lower mortgage have kept demand and prices strong. Inventory here was off 36% in December as compared to a year ago. The median price of a single-family home rose 9% over a year ago to $510,000, an increase of $15,000 from November.
VIEW FULL SNOHOMISH COUNTY REPORT
---
This post originally appeared on GetTheWReport.com
Posted on January 15, 2020 at 7:25 am
David Hogan
|
Category:

Buying a Home, Local Market Updates, Selling a Home
|
Tagged

bellevue, david hogan, eastside, economy, housing market, king county, Local Market Update, real estate, seattle, stats, windermere
p>
Favorable interest rates and soaring rents boosted activity in the housing market in November. More buyers competing for less inventory kept home prices strong. With the supply of homes far short of demand, sellers can expect well-priced properties to sell quickly this winter.
EASTSIDE
With just over a month of available inventory, demand on Eastside remains very strong. Sales are brisk, with 45% of single-family homes selling in 15 days or less and 20% of homes selling for over list price. The median single-family home price in November rose 2% from a year ago to $900,000 and was unchanged from October.
KING COUNTY
With more buyers vying for fewer homes, King County remains a solid seller's market. While inventory traditionally shrinks in the winter, this November saw the number of new listings at historic lows. Demand was strong, with the number of closed sales up 12% over the same time last year. The median home price ticked up 3% over the prior year to $661,000 and was unchanged from October. The strong market sent prices higher in the more affordable price ranges, with some areas in South King County seeing double-digit increases.
SEATTLE
Activity in Seattle was very strong in November. The number of closed sales was up 29% over the same time last year. With just over one month of homes available for sale, the city is starved for inventory. Seattle homes prices have ebbed and flowed slightly from month to month for much of this year. The median price of a single-family home sold in November was off 3% from a year ago to $735,000.
SNOHOMISH COUNTY
With an increasing number of buyers driving to affordability, the Snohomish County housing market remains robust. Inventory is very tight and continues to fall. The county finished November with just over one month of supply. The median price of a single-family home rose 5% over a year ago to $495,000. That figure is unchanged from October.
VIEW FULL SNOHOMISH COUNTY REPORT
---
This post originally appeared on GetTheWReport.com
The following analysis of the Western Washington real estate market is provided by Windermere Real Estate Chief Economist, Matthew Gardner. We hope that this information may assist you with making better-informed real estate decisions. For further information about the housing market in your area, please don't hesitate to contact me!
ECONOMIC OVERVIEW
Washington State employment has softened slightly to an annual growth rate of 2%, which is still a respectable number compared to other West Coast states and the country as a whole. In all, I expect that Washington will continue to add jobs at a reasonable rate though it is clear that businesses are starting to feel the effects of the trade war with China and this is impacting hiring practices. The state unemployment rate was 4.6%, marginally higher than the 4.4% level of a year ago. My most recent economic forecast suggests that statewide job growth in 2019 will rise by 2.2%, with a total of 88,400 new jobs created.
HOME SALES
There were 22,685 home sales during the third quarter of 2019, representing a slight increase of 0.8% from the same period in 2018 and essentially at the same level as in the second quarter.
Listing activity — which rose substantially from the middle of last year — appears to have settled down. This is likely to slow sales as there is less choice in the market.
Compared to the third quarter of 2018, sales rose in five counties, remained static in one, and dropped in nine. The greatest growth was in Skagit and Clallam counties. Jefferson, Kitsap, and Cowlitz counties experienced significant declines.
The average number of homes for sale rose 11% between the second and third quarters. However, inventory is 14% lower than in the same quarter of 2018. In fact, no county contained in this report had more homes for sale in the third quarter than a year ago.
HOME PRICES
Home price growth in Western Washington notched a little higher in the third quarter, with average prices 4.2% higher than a year ago. The average sales price in Western Washington was $523,016. It is worth noting, though, that prices were down 3.3% compared to the second quarter of this year.
Home prices were higher in every county except Island, though the decline there was very small.
When compared to the same period a year ago, price growth was strongest in Grays Harbor County, where home prices were up 22%. San Juan, Jefferson, and Cowlitz counties also saw double-digit price increases.
Affordability issues are driving buyers further out which is resulting in above-average price growth in outlying markets. I expect home prices to continue appreciating as we move through 2020, but the pace of growth will continue to slow.
DAYS ON MARKET
The average number of days it took to sell a home dropped one day when compared to the third quarter of 2018.
Thurston County was the tightest market in Western Washington, with homes taking an average of only 20 days to sell. There were six counties where the length of time it took to sell a home dropped compared to the same period a year ago. Market time rose in six counties, while two counties were unchanged.
Across the entire region, it took an average of 38 days to sell a home in the third quarter. This was down 3 days compared to the second quarter of this year.
Market time remains below the long-term average across the region and this trend is likely to continue until more inventory comes to market, which I do not expect will happen until next spring.
CONCLUSIONS
This speedometer reflects the state of the region's real estate market using housing inventory, price gains, home sales, interest rates, and larger economic factors. I am leaving the needle in the same position as the first and second quarters, as demand appears to still be strong.
The market continues to benefit from low mortgage rates. The average 30-year fixed rates is currently around 3.6% and is unlikely to rise significantly anytime soon. Even as borrowing costs remain very competitive, it's clear buyers are not necessarily jumping at any home that comes on the market. Although it's still a sellers' market, buyers have become increasingly price-conscious which is reflected in slowing home price growth.
As Chief Economist for Windermere Real Estate, Matthew Gardner is responsible for analyzing and interpreting economic data and its impact on the real estate market on both a local and national level. Matthew has over 30 years of professional experience both in the U.S. and U.K.
In addition to his day-to-day responsibilities, Matthew sits on the Washington State Governors Council of Economic Advisors; chairs the Board of Trustees at the Washington Center for Real Estate Research at the University of Washington; and is an Advisory Board Member at the Runstad Center for Real Estate Studies at the University of Washington where he also lectures in real estate economics.
This post originally appeared on the Windermere.com Blog.
Posted on October 28, 2019 at 7:00 am
David Hogan
|
Category:

Buying a Home, Economy, Selling a Home, The Gardner Report
|
Tagged

david hogan, economics, economy, Gardner Report, Hogan Homes Seattle, housing market, market, matthew gardner, q3, quarter 3, real estate, realtor, stats, windermere
While fall usually brings a decrease in sales activity, the opposite was true in September. The number of listings on the market dropped by double digits and home sales rose. It is still a seller's market, however prices have stabilized. With interest rates near historic lows and employment levels at historic highs, the housing market is expected to stay strong throughout the fall and winter.
EASTSIDE
Long the most affluent area of King County, the Eastside continues to record the highest home prices in the region. The median price of a single-family home on the Eastside was $928,500 in September, an increase of 4% from a year ago and a decrease of less than 1% from August. The Eastside construction boom continues, indicating that developers remain confident in the strength of the local economy.
KING COUNTY
The number of homes on the market in King County fell by almost 20% in September when compared to a year ago. However, last fall saw an increase in inventory that was unusual for the time of year. The median price of a single-family home was $660,000, down just 1% from the same time last year. Cities in King County, outside of Seattle, all saw price increases. Sales were up 7% indicating no shortage of buyers.
SEATTLE
Prices remained relatively stable, with the median price of a single-family home in September dipping 3% over a year ago to $750,000. As tech companies continue to recruit top talent to the area, Seattle's population keeps booming and demand for housing remains high. While home sales traditionally dip in the fall, the city saw sales increase by 12% in September as compared to last year. Rising rents may push more buyers into the market.
SNOHOMISH COUNTY
Buyers continue to be drawn to Snohomish County thanks to a strong economy and housing costs that are considerably more affordable than King County. That influx of buyers is also driving up prices. The median price of a single-family home in September was $492,500, up from $484,995 the same time last year. At $167,500 less than the median price in King County, it's a relative bargain.
VIEW FULL SNOHOMISH COUNTY REPORT
---
This post originally appeared on GetTheWReport.com
Posted on October 19, 2019 at 12:03 am
David Hogan
|
Category:

Buying a Home, Economy, Local Market News, Local Market Updates, Selling a Home
|
Tagged

agent, david hogan, economy, hogan homes, housing, housing market, king county, market, real estate, realtor, seattle, stats, washington, windermere
If you're short on space but don't want to move, a home addition is an attractive way to solve your woes and turn your current home into your dream home.
Whether you're adding a whole new room or a more modest addition, it can turn into a major construction project; with architects and contractors to manage, construction workers traipsing through your home, hammers pounding, and sawdust everywhere. Although new additions can be a great investment, the cost per-square-foot is typically more than building a new home, and much more than buying a larger existing home.
Before you make the leap, consider the following:
Define your needs
To determine if an addition makes sense for your situation, start by defining exactly what it is you want and need. By focusing on core needs, you won't get carried away with a wish list that can push the project out of reach financially.
If it's a matter of needing more space, be specific. For example, instead of just jotting down "more kitchen space," figure out just how much more space is going to make the difference, e.g., "150 square feet of floor space and six additional feet of counter space."
If the addition will be for aging parents, consult with their doctors or an age-in-place expert to define exactly what they'll require for living conditions, both now and over the next five to ten years.
Types of Additions
Bump-out Addition
"Bumping out" one or more walls to make a first-floor room slightly larger is something most homeowners think about at one time or another. However, when you consider the work required, and the limited amount of space created, it often ends up to be one of your more expensive approaches.
First Floor Addition
Adding a whole new room (or rooms) to the first floor of your home is one of the most common ways to add space to a home. You can easily create a new family room, apartment or sunroom. But this approach can also take away yard space.
Dormer Addition
For homes with steep rooflines, adding an upper floor dormer may be all that's needed to transform an awkward space with limited headroom. The cost is affordable and, when done well, a dormer can also improve the curb-appeal of your house.
Second-Story Addition
For homes without an upper floor, adding a second story can double the size of the house without reducing surrounding yard space. But be cautious not to ruin the value of homes next to you when you do this, the second story might not be worth the drama on your block.
Garage Addition
Building above the garage is ideal for a space that requires more privacy, such as a rentable apartment, a teen's bedroom, guest bedroom, guest quarters, or a family bonus room.
Permits required
You'll need a building permit to construct an addition—which will require professional blueprints. Your local building department will not only want to make sure that the addition adheres to the latest building codes, but also ensure it isn't too tall for the neighborhood or positioned too close to the property line. Some building departments will also want to ask your neighbors for their input before giving you the go-ahead.
Requirements for a legal apartment
While the idea of having a renter that provides an additional stream of revenue may be enticing, the realities of building and renting a legal add-on apartment can be sobering. Among the things you'll need to consider:
Special permitting—Some communities don't like the idea of "mother-in-law" units and therefore have regulations against it, or zone-approval requirements.
Separate utilities—In many cities, you can't charge a tenant for heat, electricity, and water unless utilities are separated from the rest of the house (and separately controlled by the tenant).
ADU Requirements—When building an "accessory dwelling unit" (the formal name for a second dwelling located on a property where a primary residence already exists), building codes often contain special requirements regarding emergency exists, windows, ceiling height, off-street parking spaces, the location of main entrances, the number of bedrooms, and more.
In addition, renters have special rights while landlords have added responsibilities. You'll need to learn those rights and responsibilities and be prepared to adhere to them. Be sure to talk to your Windermere Real Estate Agent or a local Property Manager about municipal, state, and federal laws.
Average costs
The cost to construct an addition depends on a wide variety of factors, such as the quality of materials used, the laborers doing the work, the type of addition and its size, the age of your house and its current condition. For ballpark purposes, however, you can figure on spending about $200 per square foot if your home is in a more expensive real estate area, or about $100 per food in a lower-priced market.
You might be wondering how much of that money might the project return if you were to sell the home a couple years later? The answer to that question depends on the above details; but the average "recoup" rate for a family-room addition is typically more than 80 percent.
The Bottom Line
While you should certainly research the existing-home marketplace before hiring an architect to map out the plans, building an addition onto your current home can be a great way to expand your living quarters, customize your home, and remain in the same neighborhood.
This post originally appeared on Windermere.com
Posted on August 14, 2019 at 7:00 am
David Hogan
|
Category:

Buying a Home, Home Maintenance, Selling a Home
|
Tagged

blog, build, building, david hogan, Hogan Homes Seattle, home, homebuilding, real estate, tips, windermere

We are often asked, "Which is the better buy, a newer or older home?" Our answer: It all depends on your needs and personal preferences. We decided to put together a list of the six biggest differences between newer and older homes:
The neighborhood
Surprisingly, one of the biggest factors in choosing a new home isn't the property itself, but rather the surrounding neighborhood. While new homes occasionally spring up in established communities, most are built in new developments. The settings are quite different, each with their own unique benefits.
Older neighborhoods often feature tree-lined streets; larger property lots; a wide array of architectural styles; easy walking access to mass transportation, restaurants and local shops; and more established relationships among neighbors.
New developments are better known for wider streets and quiet cul-de-sacs; controlled development; fewer aboveground utilities; more parks; and often newer public facilities (schools, libraries, pools, etc.). There are typically more children in newer communities, as well.
Consider your daily work commute, too. While not always true, older neighborhoods tend to be closer to major employment centers, mass transportation and multiple car routes (neighborhood arterials, highways and freeways).
Design and layout
If you like Victorian, Craftsman or Cape Cod style homes, it used to be that you would have to buy an older home from the appropriate era. But with new-home builders now offering modern takes on those classic designs, that's no longer the case. There are even modern log homes available.
Have you given much thought to your floor plans? If you have your heart set on a family room, an entertainment kitchen, a home office and walk-in closets, you'll likely want to buy a newer home—or plan to do some heavy remodeling of an older home. Unless they've already been remodeled, most older homes feature more basic layouts.
If you have a specific home-décor style in mind, you'll want to take that into consideration, as well. Professional designers say it's best if the style and era of your furnishings match the style and era of your house. But if you are willing to adapt, then the options are wide open.
Materials and craftsmanship
Homes built before material and labor costs spiked in the late 1950s have a reputation for higher-grade lumber and old-world craftsmanship (hardwood floors, old-growth timber supports, ornate siding, artistic molding, etc.).
However, newer homes have the benefit of modern materials and more advanced building codes (copper or polyurethane plumbing, better insulation, double-pane windows, modern electrical wiring, earthquake/ windstorm supports, etc.).
Current condition
The condition of a home for sale is always a top consideration for any buyer. However, age is a factor here, as well. For example, if the exterior of a newer home needs repainting, it's a relatively easy task to determine the cost.  But if it's a home built before the 1970s, you have to also consider the fact that the underlying paint is most likely lead0based, and that the wood siding may have rot or other structural issues that need to be addressed before it can be recoated.
On the flip side, the mechanicals in older homes (lights, heating systems, sump pump, etc.) tend to be better built and last longer.
Outdoor space
One of the great things about older homes is that they usually come with mature tress and bushes already in place. Buyers of new homes may have to wait years for ornamental trees, fruit trees, roses, ferns, cacti and other long-term vegetation to fill in a yard, create shade, provide privacy, and develop into an inviting outdoor space. However, maybe you're one of the many homeowners who prefer the wide-open, low-maintenance benefits of a lightly planted yard.
Car considerations
Like it or not, most of us are extremely dependent on our cars for daily transportation. And here again, you'll find a big difference between newer and older homes. Newer homes almost always feature ample off-street parking: usually a two-care garage and a wide driveway. An older home, depending on just how old it is, may not offer a garage—and if it does, there's often only enough space for one car. For people who don't feel comfortable leaving their car on the street, this alone can be a determining factor.
Finalizing your decision
While the differences between older and newer homes are striking, there's certainly no right or wrong answer. It is a matter of personal taste, and what is available in your desired area. To quickly determine which direction your taste trends, use the information above to make a list of your most desired features, then categorize those according to the type of house in which they're most likely to be found. The results can often be telling.
If you have questions about newer versus older homes, contact your local Windermere Real Estate broker to learn more!
This post originally appeared on the Windermere.com Blog.
Posted on July 26, 2019 at 9:13 pm
David Hogan
|
Category:

Buying a Home, Home Maintenance, Selling a Home
|
Tagged

buy, david hogan, Hogan Homes Seattle, home buying, new, old, real estate, realtor, renovate, tips, windermere