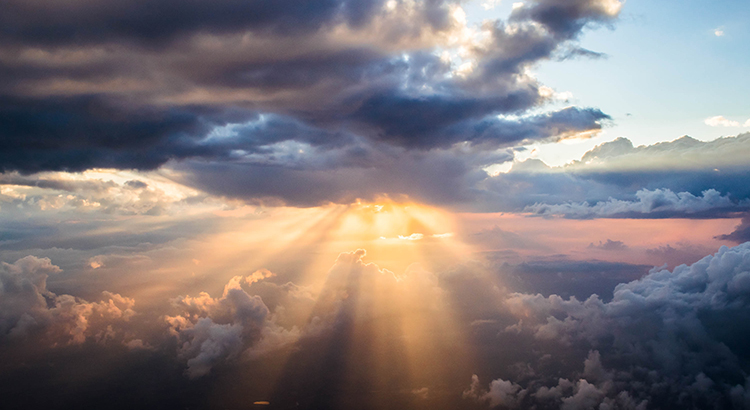 For months now the vast majority of Americans have been asking the same question: When will the economy turn around? Many experts have been saying the housing market will lead the way to a recovery, and today we're seeing signs of that coming to light. With record-low mortgage rates driving high demand from potential buyers, homes are being purchased at an accelerating pace, and it's keeping the housing market and the economy moving.
Here's a look at what a few of the experts have to say about today's astonishing recovery. In more than one instance, it's being noted as truly remarkable.
Ali Wolf, Chief Economist, Meyers Research
"The housing recovery has been nothing short of remarkable…The expectation was that housing would be crushed. It was—for about two months—and then it came roaring back."
"Recent home purchase measures have continued to show remarkable strength, leading us to revise upward our home sales forecast, particularly over the third quarter. Similarly, we bumped up our expectations for home price growth and purchase mortgage originations."
Javier Vivas, Director of Economic Research for realtor.com
"All-time low mortgage rates and easing job losses have boosted buyer confidence back to pre-pandemic levels."
James Knightley, Chief International Economist, ING
"At face value this is remarkable given the scale of joblessness in the economy and the ongoing uncertainty relating to the path of Covid-19…The outlook for housing transactions, construction activity and employment in the sector is looking much better than what looked possible just a couple of months ago."
Bottom Line
The strength of the housing market is a bright spark in the economy and leading the way to what is truly being called a remarkable recovery throughout this country. If you're thinking of buying or selling a home, maybe this is your year to make a move after all.
---
The challenges presented by COVID-19 have been felt locally by every home buyer, seller and real estate broker. Residential real estate, which was moving at breakneck speed through February, came to a screeching halt for two weeks in March after the initial Stay Home order was implemented.
As soon as Governor Inslee declared real estate an essential business, the engines started to rev again. Despite job losses and a nosedive in general consumer confidence and spending, home buyers started to jump back into the market. Theories abound about why this could happen in the middle of a pandemic:
With some exceptions, our local tech sector has generally performed well during COVID-19 and its employees may feel reasonably insulated from the worst of the economic fallout. For some, their stock options may have actually increased in value during the worst of the coronavirus.
Many buyers were already feeling the squeeze of low housing inventory and the defeat of losing out in multiple-offer situations. Some likely saw the lower competition during the shutdown as an opportunity to finally gain a foothold.
Mortgage rates in the early stages of the shutdown dropped to historic lows, with some 30-year fixed loans carrying percentage rates in the low threes.
Renters and homeowners with sustained income security found themselves suddenly doing everything from home – working, schooling, exercising – which may have motivated them to pursue a change in space, moving from dreamers to active buyers.
Lots of real estate "window shoppers" suddenly had a lot more time on their hands and spent hours perusing eye-candy listings online and watching more HGTV than ever, accelerating their property lust and their entry into the buyer pool.
Some of these theories have metrics behind them and some remain just theories. Regardless of the motivation, buyers are back "out" in force, touring prospective homes online, via livestream video with a broker or pre-produced 3D tours and videos. Brokers are showing them homes in person too – while following many safety precautions. Because of this strong buyer interest, prospective sellers are hearing from their brokers that now may be a good time to list.
For weeks now, we have seen multiple offers on homes in popular neighborhoods. Brokers, for whom business was put on hold at the end of March, are as busy as at any other point this year. Though the new normal is still not completely normal, the market in many neighborhoods and price points seems to be skipping along as if it were.
To learn how various sectors of our local real estate market are performing during COVID-19, we asked Windermere experts from Seattle and the Eastside what they are seeing.
Real Estate Across Seattle
Laura Smith, co-owner and principal broker of Windermere Real Estate Co., which operates multiple real estate offices in Seattle, has been busy helping brokers ramp up quickly and navigate a hefty transaction load along with new protocols for listing and showing homes. "It's been a total whirlwind," she said. "The market went from zero to sixty in a heartbeat."
Smith explained that out of nine MLS areas in the city of Seattle, seven had less housing stock (measured as months of inventory) than what was available in May 2019, and the other two areas had the same inventory levels as last year. She noted that Seattle's pending home sales during Week 3 of May already had reached 95% of the transaction count from the same week in 2019.
"Right now buyers want in," Smith said, "and inventory numbers favor sellers." Prices, as a result, have "stayed strong," according to Smith, even in the midst of a health-related shutdown.
Bouncing Back on the Eastside
According to Matt Deasy, President of Windermere Real Estate / East, Inc., the volume of business has bounced back quicker than expected and brokers are busy helping buyers and sellers while following new practices to prevent the spread of the coronavirus.
"After reentering the market, buyers are finding the competition as fierce as it was before COVID-19," Deasy said. His analysis shows that while Eastside pending sales are still down from a year ago, by Week 2 of May they were at 73% of last year's figure from the same week. "Each week we are seeing the market steadily catch up to last year," Deasy observed, "and I think it will soon head north of 2019 weekly transaction yields."
Deasy pointed out that low Eastside housing supply is a challenge for buyers rushing back in to the market. "There is so little for sale" he said, noting that of the Eastside's eight MLS areas, all but one had extremely low levels of inventory. "In fact," Deasy continued, "three Eastside areas have a month or less supply of homes." As a result, he predicts that "prices in popular neighborhoods will continue to climb" for the foreseeable future.
The Luxury Market
Patrick Chinn, owner of Windermere Real Estate Midtown, regularly works with luxury brokers and their clients. He observed that the luxury market was proceeding at a seasonally appropriate pace prior to the shutdown but has appeared a little slower to come back online as restrictions on real estate lifted. "Luxury sellers are typically not in a rush," Chinn noted, "and the safety considerations of listing a home during COVID-19 may have delayed" their entry into the market.
Due to their high net worth, luxury buyers on the other hand may have been "less adversely impacted by the very real economic impacts of the shutdown," Chinn said. But he also observed that fluctuations in the stock market usually make for "a restless luxury market, despite greater potential access to capital." Chinn expects the pace of new high-end transactions and inventory to remain below what it was pre-shutdown, at least until there's a clearer economic picture in sight.
Chinn did note that if a singular property is listed during an economic downturn such as the one we now find ourselves in, there can still be great urgency by luxury buyers to purchase. He gave as an example a Medina property listed during the topsy-turvy days just before the shutdown that quickly went under contract at its asking price of $11.75 million. "Iconic homes on iconic streets will still generate lots of enthusiasm, even during a downturn," Chinn said.
He reported that one of his brokers went full speed ahead to list a one-of-a-kind beachfront property in Magnolia. Even during the lingering impacts of COVID-19, "there's no time like the present for listing incredible homes," Chinn explained.
Continuing New Construction
Joe Deasy, co-owner of Windermere Real Estate / East Inc., says that the early phase of the shutdown created significant waves for residential builders. Initially both the building and listing/showing of all residential new construction projects were stopped due to the Stay Home order.
As builders start building again and brokers start showing finished units, "the early pace will naturally be a bit slower," Deasy said. He explained this as a result of builders needing to rehire furloughed workers and buyers' agents implementing safety measures to prevent the spread of the coronavirus.
"I expect things to accelerate pretty quickly as we move forward," Deasy predicted. His reason? "There's so little inventory out there, both new construction and resale," he explained. "The product that is available looks pretty attractive right now, since it's brand new and no one's ever lived in it."
Deasy remains positive about the region's new construction market. He pointed out that leading into the Stay Home closure, Windermere's King County new construction business was through the proverbial roof. "Even factoring in the shutdown, our year-to-date unit sales are up 41% over last year," he noted, "and our sales volume is already at $700 million."
Looking ahead, Deasy predicts that demand for new construction homes will remain strong and that supply will have the biggest impact on the sector's overall market performance. "Low inventory may influence 2020 sales more than the shutdown," he explained, "which, all things considered, was relatively brief."
---
This post originally appeared on GettheWReport.com
We hope you are weathering the new normal as best as you can. With everyone spending more time than ever at home, real estate has taken on a whole new importance. For those who are interested, here is a brief update on how COVID-19 continues to affect our local market:
Business was better than expected under the Stay Home order. COVID-19 did reduce real estate sales in April as compared to a year ago, however the number of sales rose steadily each week of the month. Sales growth continued in early May and we expect sales to increase slowly week by week.
The number of new listings dropped, suggesting that would-be sellers are waiting until the shelter-in-place order is over to put their home on the market. With local technology companies continuing to hire, buyers will continue to face competition for limited inventory in the coming months.
Home prices remain stable, with the median price of homes sold in April up slightly from a year ago. Sellers appear to be pricing homes realistically and buyers are not finding deep discounts.
The monthly statistics below are based on closed sales. Since closing generally takes 30 days, the statistics for April are mostly reflective of sales in March. Next month's data will offer a more telling trend of the effect of the virus on the local housing market.
If you are interested in more information, every Monday Windermere Chief Economist Matthew Gardner provides an update regarding the impact of COVID-19 on the US economy and housing market. You can get Matthew's latest update here.
As our current situation evolves, know that the safety of everyone remains our top priority.
EASTSIDE
KING COUNTY
SEATTLE
SNOHOMISH COUNTY
VIEW FULL SNOHOMISH COUNTY REPORT
---
This post originally appeared on GetTheWReport.com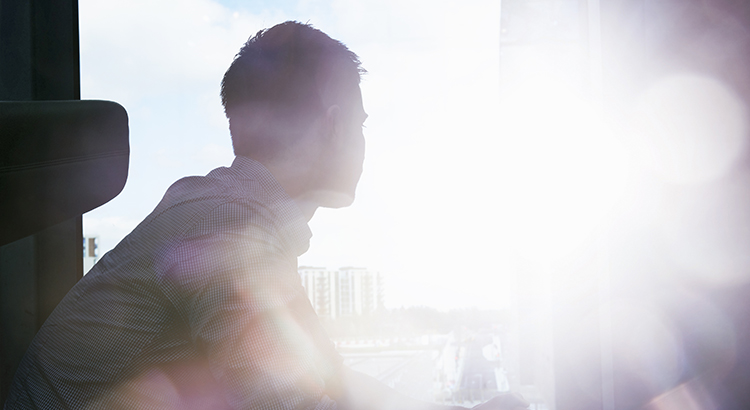 The Coronavirus (COVID-19) has caused massive global uncertainty, including a U.S. stock market correction no one could have seen coming. While much of the news has been about the effect on various markets, let's also acknowledge the true impact it continues to have on lives and families around the world.
With all this uncertainty, how do you make powerful and confident decisions in regard to your real estate plans?
The National Association of Realtors (NAR) anticipates:
"At the very least, the coronavirus could cause some people to put home sales on hold."

While this is an understandable approach, it is important to balance that with how it may end up costing you in the long run. If you're considering buying or selling a home, it is key to educate yourself so that you can take thoughtful and intentional next steps for your future.
For example, when there's fear in the world, we see lower mortgage interest rates as investors flee stocks for the safety of U.S. bonds. This connection should be considered when making real estate decisions.
According to the National Association of Home Builders (NAHB):
"The Fed's action was expected but perhaps not to this degree and timing. And the policy change was consistent with recent declines for interest rates in the bond market. These declines should push mortgage interest rates closer to a low 3% average for the 30-year fixed rate mortgage."
This is exactly what we're experiencing right now as mortgage interest rates hover at the lowest levels in the history of the housing market.
Bottom Line

The full impact of the Coronavirus is still not yet known. It is in times like these that working with an informed and educated real estate professional can make all the difference in the world.