Much work in 2020 has shifted from high rises and board rooms to home offices and video calls. While some employees are itching to get back to the office and resume business as usual, it was initially believed that another subset of Seattle's sizeable tech force was considering life outside the city.
This prediction was cause for concern at the start of the pandemic, as numerous industries contemplated what would happen if work and home life migrated beyond the urban centers of Seattle and the Eastside. But data from United Van Lines, which is reportedly the biggest moving company in the U.S., reveals that Seattle is its number 2 destination in the country (the top destination is Washington, D.C.)
According to United Van Lines' metrics, Seattle has continued to grow during the pandemic. For every two people that leave the city, three move in. This is likely due to the numerous employment opportunities available here in the region, and the many lifestyle benefits of our region.
According to United Van Lines, about a quarter of Seattle's new residents are moving from California; the city is also popular with former New Yorkers who appreciate that the cost of living is less expensive than New York City.
However, some Seattleites may be tempted to make a life for themselves elsewhere.
A program in Tulsa, Oklahoma is reaching out directly to remote tech workers, enticing them to move with the promise of an average home price of $137,000. The program also includes an added benefit of $10,000 in cash and access to a co-working space. (A similar program in Arkansas also gives participants a free bike.) Prospective Tulsa residents must apply for the program, but those who are accepted seem generally excited to put down roots in an area where the barrier to home ownership isn't as high as Seattle.
Despite this, Seattle still remains a popular destination for relocation, between the numerous high tech job opportunities and the natural benefits of life in the Puget Sound. It's clear that the city has a lot to offer those who would make their home here.
---
This article was originally posted on KUOW by Joshua McNichols, and on GettheWReport.com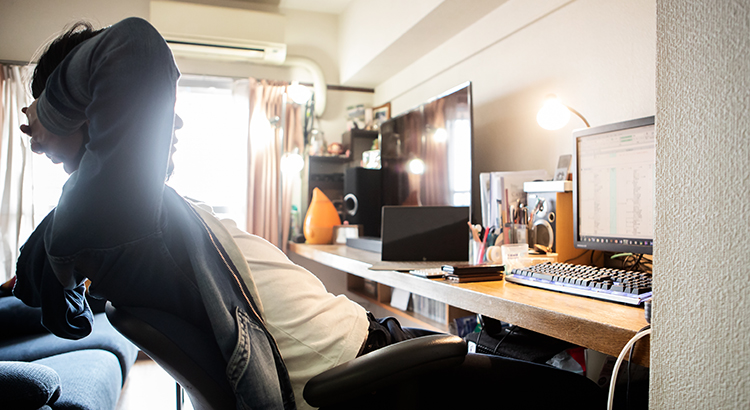 With more companies figuring out how to efficiently and effectively enable their employees to work remotely (and for longer than most of us initially expected), homeowners throughout the country are re-evaluating their needs. Do I still need to live close to my company's office building? Do I need a larger home with more office space? Would making a move to the suburbs make more sense for my family? All of these questions are on the table for many Americans as we ride the wave of the current health crisis and consider evolving homeownership needs.
According to George Ratiu, Senior Economist for realtor.com:
"The ability to work remotely is expanding home shoppers' geographic options and driving their motivation to buy, even if it means a longer commute, at least in the short term…Although it's too early to tell what long-term impact the COVID-era of remote work will have on housing, it's clear that the pandemic is shaping how people live and work under the same roof."
Working remotely is definitely changing how Americans spend their time at home, and also how they use their available square footage. Homeowners aren't just looking for a room for a home office, either. The desire to have a home gym, an updated kitchen, and more space in general – indoor and outdoor – are all key factors motivating some buyers to change their home search parameters.
A recent realtor.com-HarrisX survey indicates:
"In a June poll of 2,000 potential home shoppers who indicated plans to make a purchase in the next year, 63% of those currently working from home stated their potential purchase was a result of theirability to work remotely, while nearly 40% [of] that number expected to purchase a home within four to six months and 13% said changes related to pandemic fueled their interest in buying a new home.
Clearly, Americans are thinking differently about homeownership today, and through a new lens. The National Association of Home Builders (NAHB) notes:
"New single-family home sales jumped in June, as housing demand was supported by low interest rates, a renewed consumer focus on the importance of housing, and rising demand in lower-density markets like suburbs and exurbs."
Through these challenging times, you may have found your home becoming your office, your children's classroom, your workout facility, and your family's safe haven. This has quickly shifted what home truly means to many American families. More than ever, having a place to focus on professional productivity while many competing priorities (and distractions!) are knocking on your door is challenging homeowners to get creative, use space wisely, and ultimately find a place where all of these essential needs can realistically be met. In many cases, a new home is the best option.
In today's real estate market, making a move while mortgage rates are hovering at historic lows may enable you to purchase more home for your money, just when you and your family need it most.
Bottom Line
If your personal and professional needs have changed and you're ready to accommodate all of your family's competing priorities, let's connect today. Making a move into a larger home may be exactly what you need to set your family up for optimal long-term success.
---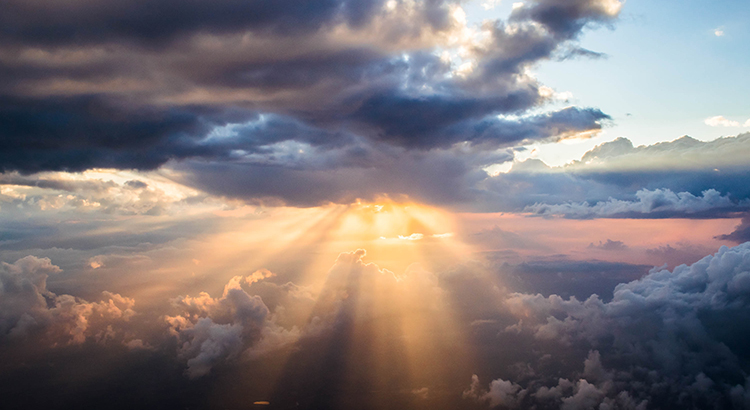 For months now the vast majority of Americans have been asking the same question: When will the economy turn around? Many experts have been saying the housing market will lead the way to a recovery, and today we're seeing signs of that coming to light. With record-low mortgage rates driving high demand from potential buyers, homes are being purchased at an accelerating pace, and it's keeping the housing market and the economy moving.
Here's a look at what a few of the experts have to say about today's astonishing recovery. In more than one instance, it's being noted as truly remarkable.
Ali Wolf, Chief Economist, Meyers Research
"The housing recovery has been nothing short of remarkable…The expectation was that housing would be crushed. It was—for about two months—and then it came roaring back."
"Recent home purchase measures have continued to show remarkable strength, leading us to revise upward our home sales forecast, particularly over the third quarter. Similarly, we bumped up our expectations for home price growth and purchase mortgage originations."
Javier Vivas, Director of Economic Research for realtor.com
"All-time low mortgage rates and easing job losses have boosted buyer confidence back to pre-pandemic levels."
James Knightley, Chief International Economist, ING
"At face value this is remarkable given the scale of joblessness in the economy and the ongoing uncertainty relating to the path of Covid-19…The outlook for housing transactions, construction activity and employment in the sector is looking much better than what looked possible just a couple of months ago."
Bottom Line
The strength of the housing market is a bright spark in the economy and leading the way to what is truly being called a remarkable recovery throughout this country. If you're thinking of buying or selling a home, maybe this is your year to make a move after all.
---
It may feel like a tired refrain after nearly three months of quarantine, but it remains true: it's still too early to truly tell the toll COVID-19 will take on our economy — both locally and nationally — until we are able to fully reopen and jumpstart  area businesses.
Thanks to our diversified economy, strong tech sector and attractive, startup-friendly environment, the Seattle area is well-positioned for and capable of a nimble recovery.
Several recent studies analyzing our housing market, population density, and educational attainment (and jobs that require higher education) indicate that Seattle is primed for a recovery that may be quicker and shorter than other major metropolitan areas across the country.
ATTOM Data Solutions, a provider of real estate and property data, put together a special report comparing regions across the country and identifying the housing markets more and less vulnerable to COVID-19 impacts. Their research puts King County within the 50 least at-risk counties. Furthermore, their data shows the West Coast as a whole to be incredibly resilient, with only one West Coast county (in California) appearing in the top 50 most vulnerable markets.
Looking at population density and education, Moody's Analytics assessed the 100 top metro areas in the country and identified the U.S. cities in the best and worst positions for post-pandemic recovery. Their research notes that the cities best prepared to bounce back have low population densities and high levels of educational attainment. Seattle ranked in the top five metros poised for a quick recovery.
While the recent economic contraction has been profound and carried many unseen ramifications, our region's tech sector has remained strong. Dominating much of our local economy, tech's presence here may help buffer our area's economy from worse dips taking place elsewhere.
It is true that some sectors of our regional economy — particularly hospitality (restaurants and bars), leisure (hotels), tourism and travel — have been hit harder. Those businesses and employees feel the impacts more strongly and may experience a harder and more drawn-out recovery. The direct hits to these sectors — with shuttered businesses and job losses — will resonate through the economy at large. As noted by Windermere Chief Economist Matthew Gardner in a recent "Mondays with Matthew" post looking at how COVID-19 has affected employment, it's likely that many workers in these sectors are renters, so their misfortunes are likely to impact the region's rental market. As businesses are forced to close, many may struggle to find new employment until the economy is open and fully operational again.
Loss of tax revenue from the retail, hospitality and tourism sectors (especially from cruise ships, many of which will not be docking in Seattle for the foreseeable future), is already impacting state and local budgets, potentially causing painful future spending cuts over the next few years, as noted in The Seattle Times.
While our economy — city, state, and national — has shrunk dramatically in the second quarter of this year, economists still anticipate recovery beginning as soon as businesses reopen, and stay-at-home orders are lifted. Gains will advance slowly, but will continually increase through the remainder of the year. As Matthew Gardner predicts, the second half of 2020 should be significantly better than the first.
---
This post originally appeared on GettheWReport.com
In order to capture the full picture of how the market is faring week-to-week during COVID-19, Windermere has closely tracked residential sales activity in King County. An analysis of weekly pending home sales tells a tale of three markets: Before the shutdown, the first weeks of the shutdown, and everything since.
A pre-shutdown recap shows that the market was flat in January compared to the same month last year, while February saw a spike as pending units significantly outpaced those of 2019. And the first half of March – the weeks immediately before the statewide shutdown – showed slightly higher activity than March 2019. Then the Stay Home order kicked in, real estate brokers and their buyers were forced to the sidelines, and the market stalled. As a result, the last two weeks of March and each week of April saw pending sales well below those from last year.
Since the first week of April, however, pending sales have been on the rise, revealing a market that is gaining steam once again. Home sales are still trending behind last year's but catching up remarkably fast. Whereas April began with weekly pending sales at only 40% of 2019 levels, by mid-May that figure had climbed to 79%.
Though the shutdown initially slowed King County's spring market to a trickle, home purchase activity is now strengthening each week as the pace quickens for both buyers and their brokers.
---
This post originally appeared on GettheWReport.com