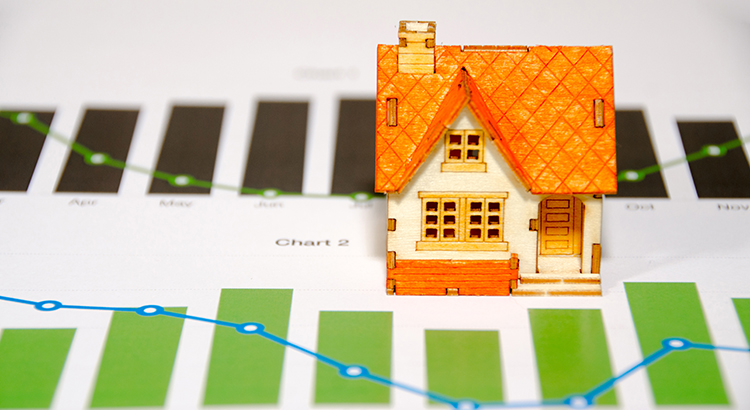 Pending Home Sales increased nationally by 44.3% in May, registering the highest month-over-month gain in the index since the National Association of Realtors (NAR) started tracking this metric in January 2001. So, what exactly are pending home sales, and why is this rebound so important?
According to NAR, the Pending Home Sales Index (PHS) is:
"A leading indicator of housing activity, measures housing contract activity, and is based on signed real estate contracts for existing single-family homes, condos, and co-ops. Because a home goes under contract a month or two before it is sold, the Pending Home Sales Index generally leads Existing-Home Sales by a month or two."
In real estate, pending home sales is a key indicator in determining the strength of the housing market. As mentioned before, it measures how many existing homes went into contract in a specific month. When a buyer goes through the steps to purchase a home, the final one is the closing. On average, that happens about two months after the contract is signed, depending on how fast or slow the process takes in each state.
Why is this rebound important?
With the COVID-19 pandemic and a shutdown of the economy, we saw a steep two-month decline in the number of houses that went into contract. In May, however, that number increased dramatically (See graph below):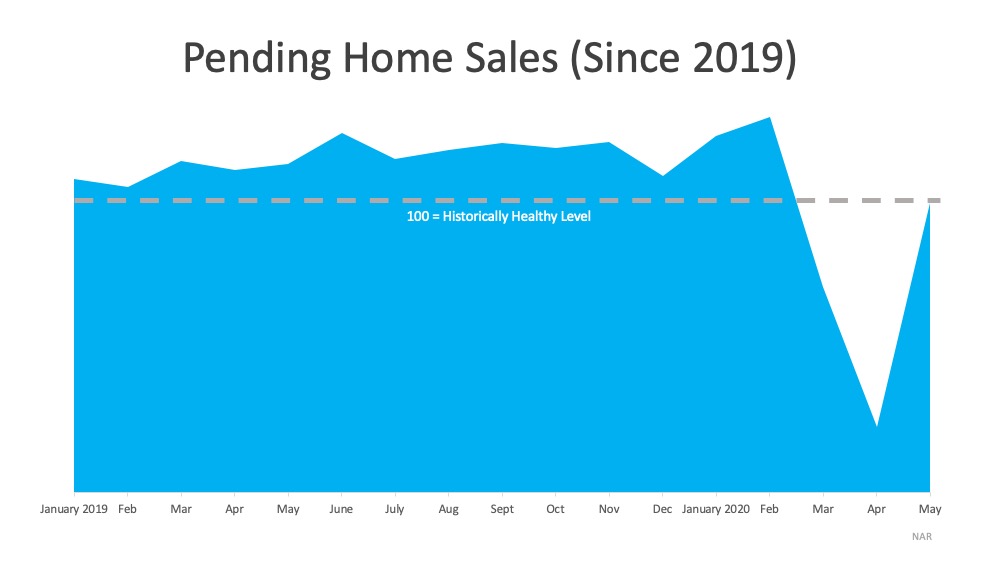 This jump means buyers are back in the market and purchasing homes right now. Lawrence Yun, Chief Economist at NAR mentioned:
"This has been a spectacular recovery for contract signings and goes to show the resiliency of American consumers and their evergreen desire for homeownership…This bounce back also speaks to how the housing sector could lead the way for a broader economic recovery."
But in order to continue with this trend, we need more houses for sale on the market. Yun continues to say:
"More listings are continuously appearing as the economy reopens, helping with inventory choices…Still, more home construction is needed to counter the persistent underproduction of homes over the past decade."
As we move through the year, we'll see an increase in the number of houses being built. This will help combat a small portion of the inventory deficit. The lack of overall inventory, however, is still a challenge, and it is creating an opportunity for homeowners who are ready to sell. As the graph below shows, during the last 12 months, the supply of homes for sale has been decreasing year-over-year and is not keeping up with the demand from homebuyers.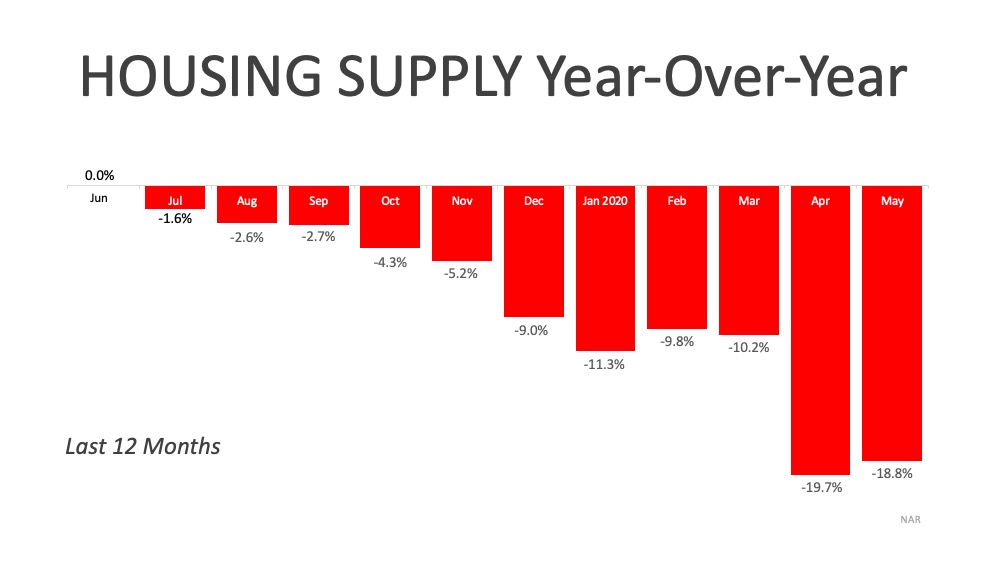 Bottom Line
If you decided not to sell this spring due to the health crisis, maybe it's time to jump back into the market while buyers are actively looking for homes. Let's connect today to determine your best move forward.
For more than 20 years, the benefits of staging a home have been well documented. Numerous studies show that staging helps sell a home faster and for a higher price. According to the National Association of REALTORS®, 88 percent of home buyers start their search online, forming impressions within three seconds of viewing a listing. When a home is well staged, it photographs well and makes the kind of the first impression that encourages buyers to take the next step.
Studies also indicate that buyers decide if they're interested within the first 30 seconds of entering a home. Not only does home staging help to remove potential red flags that can turn buyers off, but it also helps them begin to imagine living there. Homes that are professionally staged look more "move-in ready" and that makes them far more appealing to potential buyers.
According to the Village Voice, staged homes sell in one-third less time than non-staged homes. Staged homes can also command higher prices than non-staged homes. Data compiled by the U.S. Department of Housing and Urban Development indicate that staged homes sell for approximately 17 percent more than non-staged homes.
A measurable difference in time and money
In a study conducted by the Real Estate Staging Association in 2007, a group of vacant homes that had remained unsold for an average of 131 days were taken off the market, staged, and relisted. The newly staged properties sold, on average, in just 42 days, – which is approximately 68 percent less time on the market.
The study was repeated in 2011, in a more challenging market, and the numbers were even more dramatic. Vacant homes that were previously on the market for an average of 156 days as unstaged properties, when listed again as staged properties, sold after an average of 42 days—an average of 73 percent less time on the market.
Small investments, big potential returns
Staging is a powerful advantage when selling your home, but that's not the only reason to do it. Staging uncovers problems that need to be addressed, repairs that need to be made, and upgrades that should be undertaken. For a relatively small investment of time and money, you can reap big returns. Staged properties are more inviting, and that inspires the kind of peace-of-mind that gets buyers to sign on the dotted line. In the age of social media, a well-staged home is a home that stands out, gets shared, and sticks in people's minds.
What's more, the investment in staging can bring a higher price. According to the National Association of REALTORS, the average staging investment is between one percent and three percent of the home's asking price, and typically generates a return of eight to ten percent.
In short, less time on the market and higher selling prices make the small cost of staging your home a wise investment.
Interested in learning more? Contact your real estate agent for information about the value of staging and referrals for professional home stagers.
This post originally appeared on the Windermere.com Blog